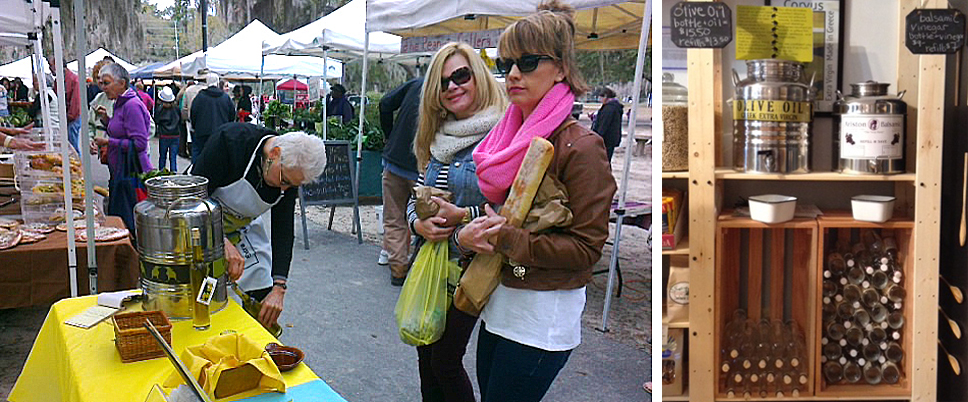 This concept has been thoroughly test-marketed since May 2012.
It was first introduced in three Farmer's Markets in South Carolina (Beaufort/ Port Royal, Hilton Head Island, and Bluffton). Customers were invited to taste the oil before it was poured from the fusti on the stand into a designer 375ml bottle.
The concept was quickly taken up by specialty grocery stores in selected markets in the Carolinas (Beaufort, Hilton Head, Aiken, Ashville and Waynesville).
Customer response was exceptional. Over 60% of sales at the Farmer's Markets are now generated by return customers who come back to refill their original bottle at a discount. The groceries have also experienced an ascending refill rate, plus lateral benefits from returning customers.
A two fusti concept is currently under way, offering customers two oils to taste and choose from.
The organic extra virgin oils, the koroneiki from Laconia and the konservoelia from the Mt. Pelion area, are dispensed from stainless steel fustis in sizes ranging from 10 liters to 25 liters. They are distributed in the original, easy to handle 5 liter cans, shipped from Greece twice a year to insure freshness.