Product History
Moleon Early Harvest and Moleon Premium extra virgin olive oils were first introduced to the US market in 2004 as the only Greek olive oil offered by Zingermans Deli and Mail Order shops, "the country's leading olive oil purveyor", according to the Atlantic Monthly Magazine.
Moleon Early Harvest won a Gold Medal Award at the 2005 Los Angeles International EVOO Competition in its first and only show entry.
The Moleon Village blend was later introduced. The three Moleon brands retailed in selective specialty groceries in the Southeast.
In 2008, The Fresh Market grocery featured the Moleon brands as the most expensive EVOO on the chain's store shelves.
Pelion Farms organic EVOO was recently added to the product mix that Olive Oil Selections markets in North America.

New Products
In 2012, Olive Oil Selections introduced a new concept branded, Corvus Extra Virgin Greek Olive Oil.
It utilizes the time-tested method of storing olive oil in a stainless steel container with a spigot (fusti) for dispensing it into a bottle at the point of sale. This insures optimal freshness and, at the same time, allows the customer to taste before buying.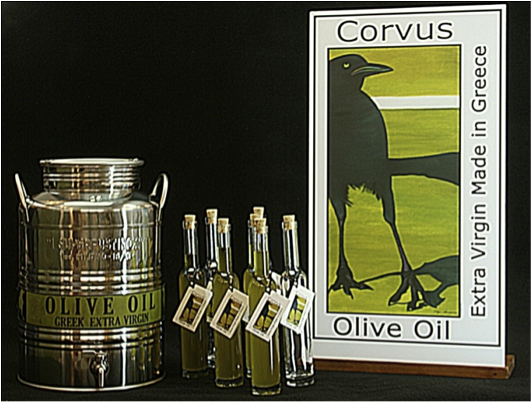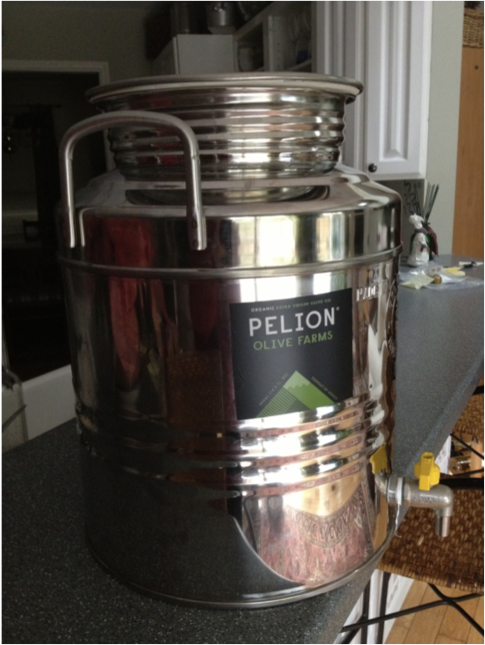 Note: The Moleon and Pelion brands are available in 500ml bottles, while the Corvus brand in 375ml bottles upon pre-order.